FMoH Support to Adamawa State
The Federal Ministry of Health provides the policy and guidelines for the planning and implementation of all health programmes and projects in Nigeria.
The Federal Ministry of Health has the mandate:
To formulate, disseminate, promote,  implement, monitor and evaluate health policies of the Federal Government of Nigeria.
Using the National Council on Health (NCH), the Ministry leads States and Local Governments, the Private Sector and Civil Society Organizations in formulating health policies. It is the coordinating body of the Federal Government on issues of  health.
 The Honourable Minister of Health is the  Chairman of NCH
Ten Big Promises Made by the Nigerian Minister of Health
It is always welcome when leaders make clear and explicit promises in terms of what they seek to achieve during their tenure in office. Since his appointment as Minister of Health in November, Professor Isaac Adewole has not held back on the promises. In doing this, he has fulfilled his side of the bargain, setting out his agenda; now as citizens, we must fulfil ours by holding him and his administration accountable for delivery on these promises. To facilitate this important duty, our Nigeria Health Watch team has summarised the top ten promises.
The promise to fulfil the President's pre-election campaign commitments on

health

: "Buhari will fulfill pre-election,

health

promises"
…made during a 
special church service and reception
 organised in his honour by the Osun State government.
2.
Photo Source:

http://oip.ui.edu.ng/

 
 
The "change" promise: "

Health

minister promises change"
 …made when he assumed duty at the ministry's headquarters in Abuja. See the 
Daily Trust article
.
4.
The eradication of Lassa Fever promise: "Lassa fever will soon become a thing of the past. It will become history in

Nigeria

. Ordinarily, Lassa fever will be eradicated from

Nigeria

in April
" 
…made to the 
Punch newspaper
 during a chat.
The ARV medication promise: "We will put 2.5 million

Nigerians

on ARVs in the next 3 years"
 …made during the 
Channels Sunrise Interview
Health

Minister Adewole on Channels TV
6.
 
The North East primary healthcare centres (PHC) rehabilitation promise: "FG To Rehabilitate North East

Health

Facilities"
 made to the governor of Yobe State, during a 
tour of healthcare facilities
 in the four affected North-East states of Gombe, Borno, Adamawa and Yobe. 
7.
 
The 90-day PHC a day promise: "We will deliver one new PHC a day delivering 101 PHCs in the 90 days from May 1"... 
made during an 
interview on Channels Sunrise
 show. 
8. 
 
The 10,000 PHCs promise: "Federal government will build/renovate/revitalise 10,000 primary

health

facilities in the 774 local government areas across the country"
…made at 
multiple occasions 
9. 
 
The UHC for 100M

Nigerians

promise:"By making functional 10,000 PHCs by the end of 2017, we will be providing Universal

health

care to 100M

Nigerians

".
 …made during an 
interview on Channels Sunrise 
show.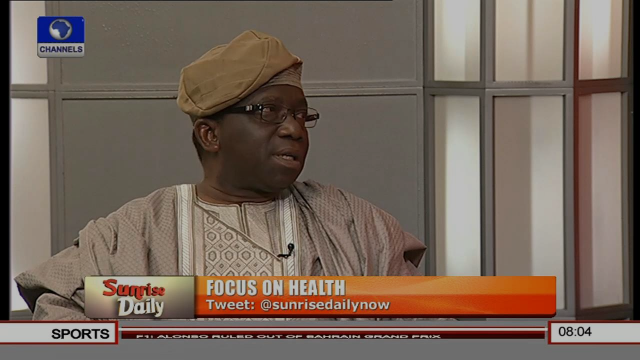 Health

Minister Adewole on Channels TV
10. 
 
The #OpenMoH promise: "We will be completely open and accountable with our funding for our PHCs plans and will put this on the Ministry of

Health

website"
 …made while addressing participants at the 
National Council of

Health

meeting in Sokoto
.
Strong and independent citizens' groups play an important role in ensuring that government, health care institutions, and health programs are held accountable to the communities they are designed to serve. We are lucky to live in times where we have a Minister courageous enough to make very specific promises on what he intends to achieve. We look forward to celebrating his achievements on our behalf.